Welcome to Azalea.
We specialize in carefully curating timeless and natural pieces that are designed to stand the test of time. Our focus is on quality over quantity, so we only select the very best pieces for our shop. From handcrafted ceramics to hand-woven textiles, each item in our shop is carefully selected for its beauty, quality, and longevity.
In addition to our selection of home decor goods, we also offer an array of design services to help you create the perfect living space. Whether you need help choosing the perfect color scheme or finding the right furniture pieces, we are here to help you create a space that is both beautiful and functional.
We believe that decorating is not just about filling a space with pretty things, but about creating a space that reflects who you are and how you live. We take pride in helping our customers create a space that speaks to them. So stop in and let us help you create your home.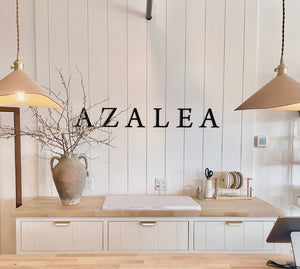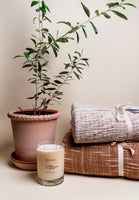 Custom Orders
Looking for the perfect dishware or linen bedding? Contact us about placing a custom order. We can source rugs, pottery, bedding, and furniture to help you perfect your space. We also take custom orders for wedding favors and can create a registry for you in store. Let us help you find exactly what you're looking for!
Visit us!
185 Main Street, Unit 2
Niantic, CT 06357
(860)460-5838
Monday - Saturday 10am - 5:30pm | Sunday 11-5